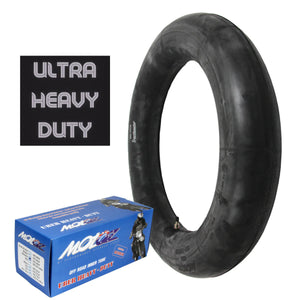 Offset Valve - Adventure Tube
New Motoz Adventure Tubes specifically designed in "Uber" Ultra Heavy-Duty formulated from 4mm Natural rubber with an extreme wall thickness designed for the rigours of adventure riding.
Unique to Motoz 4mm Uber Heavy Duty tube with Offset Valve designed specifically for KTM Adventure bikes.
Converts KTM OEM Tubeless Adventures wheels from to Tube Type.
Rear Tubes weighs just over 2.4kg making them nearly bullet-proof.
All Motoz Tubes are made of 100% Natural Rubber