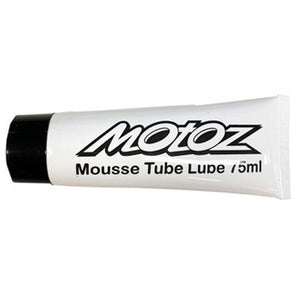 Motoz Mousse Tube Lube
Motoz Lube reduces the friction between the inside of the tyre and the Motoz Mousse tube during operation.
Use all of the supplied lubricant when mounting or remounting a Motoz Mousse. Apply half of the supplied tube of lube to the inside of the tire and the other half to the outside of the mousse.
Never mount a Motoz Mousse without Motoz lube, as this may cause severe premature wear, or in some instances may cause the mousse to fail completely.