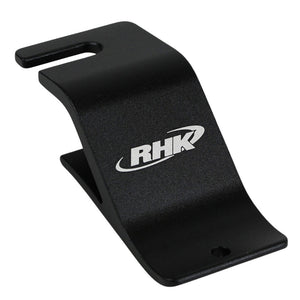 RHK Bead Buddy
Used to push the tyre bead down into the centre of the rim whilst changing tyres.
Hooks over spoke and pushes down on opposite side of tyre lever.
Reduces chance of pinching tubes.
A must for installing mousse tubes.
Manufactured from 6061 aluminium.
Hard anodized black for wear resistance.
Brad buddy
Have not had to use it as yet, but I am sure it will be handy.